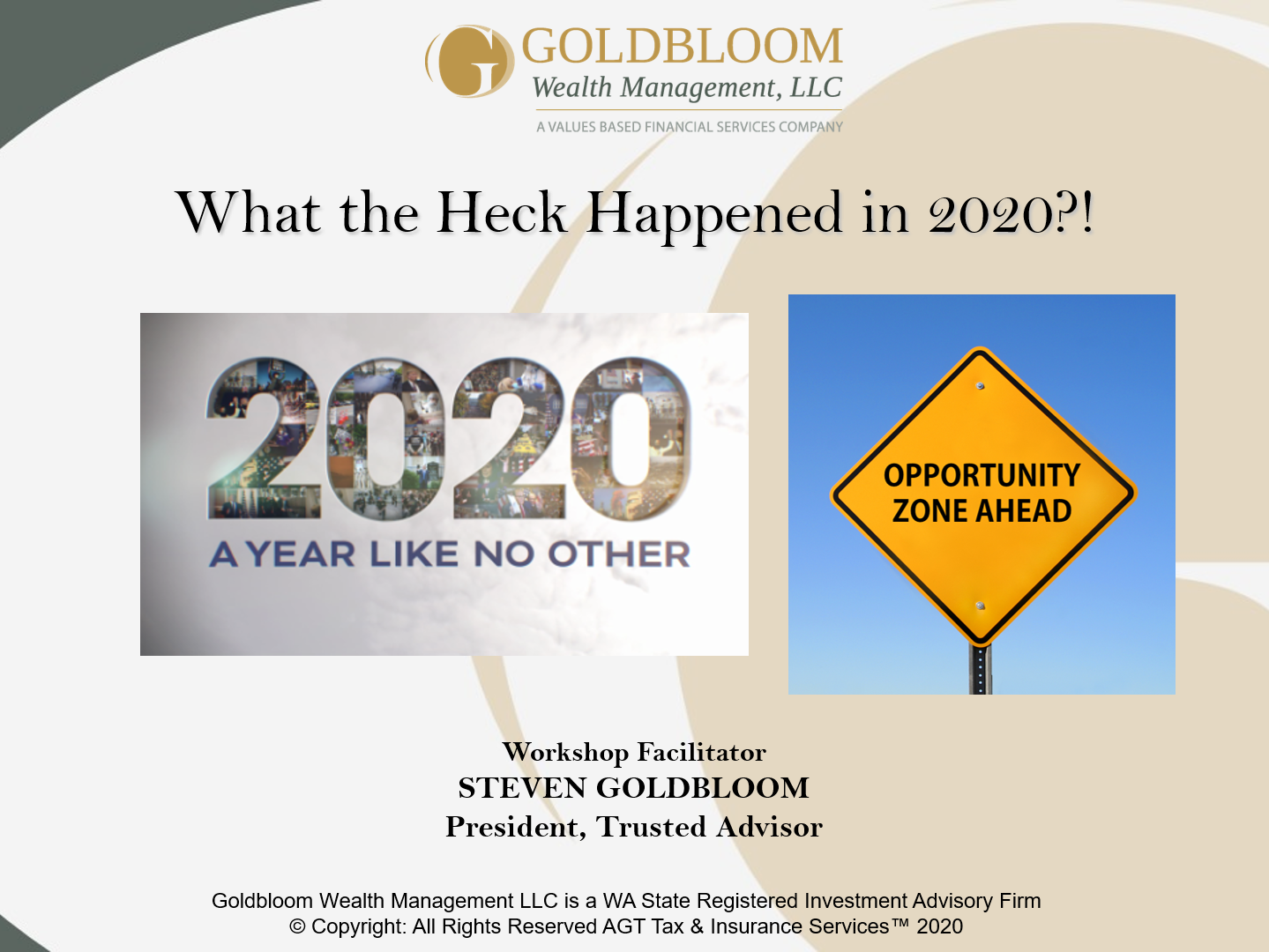 In reference to our March 10th event, please see the below replays of both the entire presentation and a valuable snippet just on Opportunity Zones… Main Section:
Follow up: Thriving in challenging times Originally Sent 11/19/20 With the governor's new stay at home order now temporarily back in effect, I thought it would be helpful to you to share the following thoughts. Whether you use this or share it with an adult-child or friend, even one new hint can be helpful during…
Ready To Take The Next Step?
For more information about any of our products and services, schedule a meeting today or register to attend a seminar.