The last couple of weeks may have caused you a lot of stress and anxiety. Experiencing significant short-term market volatility is certainly not for the faint of heart. But as you know, through the years, we have been working with you and with other families in the community to plan and prepare for the future, recognizing that situations like this will happen. First, your plan in place today (your Financial House) addresses this volatility. You may recall despite the current environment that you were comfortable with the plan six weeks ago at the beginning of the market decline. Please take comfort in understanding your plan is working effectively today.

We cannot eliminate risk in the markets although we can manage that risk. Most important, please do not lose sight of what I know is true about you as our client – your True Wealth includes the things that are much more important than your financial assets. It's a great time to connect with family and friends whether it be by phone or remote, or learn a language or just take big long walks each day for exercise. Many years from now, we will remember these days and the related experiences. It is important to capture the learning at this time of challenge. It is wealth that we can pass on for generations to come as well as use ourselves today and the future. Though many businesses are interrupted or limiting their hours, as GWM is classified as an essential provider, in addition to limited office visits during our regular office hours, we have instituted new remote meeting options to allow you to meet with our advisers from the safety and comfort of your home.

We know the stress and worry the current environment can cause. We want to be 100% clear that we are ready and able to help you through these tumultuous times and have gloves, cleaning and wipe down procedures in place for anyone visiting our office.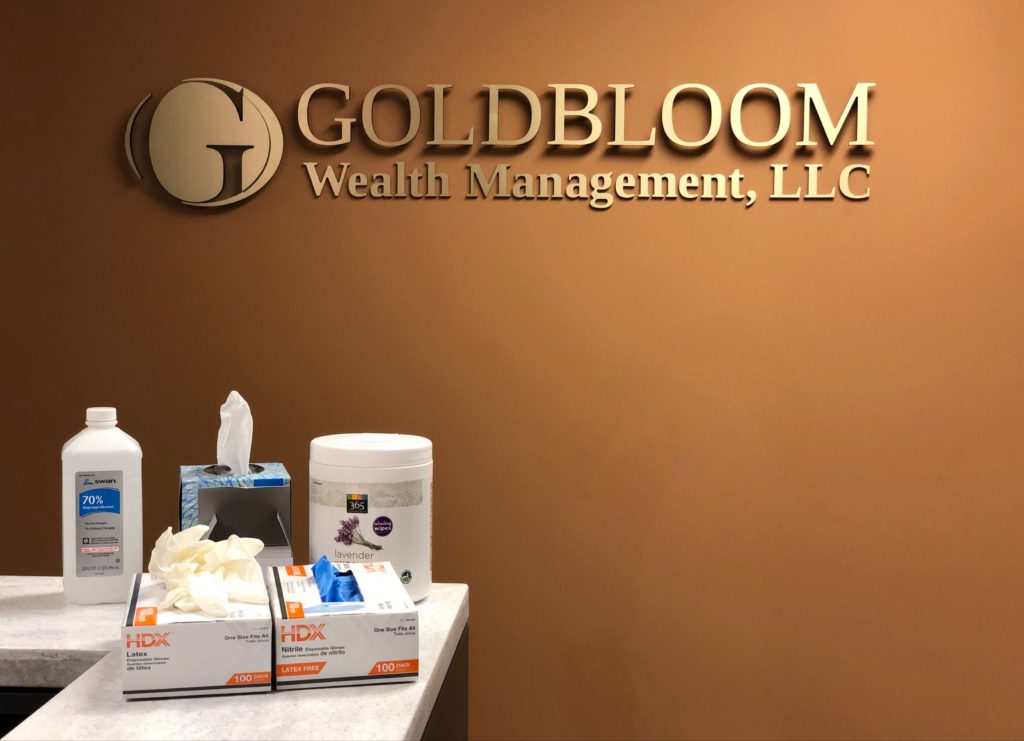 As your Trusted Advisor, whose job it is to maintain perspective and objectivity with you, we should keep the big picture in mind. Our recent blog "Don't Leap Before You Look!" has a smart perspective from the super rich recently posted on our revised website (gwmteam.com).

During times like this, we need to remind ourselves that reacting emotionally to daily volatility and headlines could prove costly in the long-term. That being said, we understand the difficulty in remaining calm.

I can assure you; we are monitoring your plan and the associated investments and if necessary, will notify you of any suggested changes. I am happy to report what the news does not, that the conservative money and safe money we have designated for your plan even before these market decreases, has lost either nothing or very little at most depending on the solution in place.

We are committed to you and will continue to provide you updates. If you need more communication from us or want to talk with us directly, or if we can be of service in any way, please call 206.528.2001. Thank you for the opportunity to be of service.
Best Always,
with Gratitude
Steve Goldbloom
Ready To Take The Next Step?
For more information about any of our products and services, schedule a meeting today or register to attend a seminar.